Start Date: Thursday Jan. 24, 2019
10 Week class
Enrollment limited to 16 people.


Illustration 1: Turbocharging your creativity


Everything you wanted to know about how to come up with good concepts in your illustrations!

This entry level course will walk you step by step through the process of coming up with good ideas for your images. Every image is built on the foundation of an idea. But clever, visually captivating ideas can be difficult to generate, especially on demand and on a deadline.

This course is designed to identify and cultivate the use of techniques specifically for idea generation. Starting with the fundamentals, students will build on each ideation technique in a clear and understandable way, eventually allowing you to mix and match techniques in a way that suits your artistic inclinations.
In this class you will learn how to:
Get past that first idea to the really good ones!
Techniques to come up with more creative content
What key words are and why they are vital
The importance of getting a solid process for making images
How to lay the design foundation of a successful image
Make thoughtful and engaging images that have meaning
Work on your own to develop portfolio quality images
This class will prepare you to go into more advanced illustration and painting classes
Format:
This Class will consist of 10 weekly classes. All class content will be online and you can watch it at your convienience (you can take this class no matter what time zone you are in!). You will then do your assignment and upload it to Lee and David. They will provide weekly video critiques of your work. In addition, there will be an active discussion area where you can ask questions at any time.

In each class David and Lee will present an idea or topic and go over how to do it. This will consist of video lectures, demos, pdf handouts, etc.

Included with the class:
Access to all class materials during your enrollment
Discussion area to ask questions during the week
Downloadable homework and resource files
Written assignments
Individual video critiques weekly

Requirements:
Basic level of drawing ability
Good internet connection
Drawing/painting supplies (digital and traditional are both ok)

Class Schedule:
Class will go from Thurs Jan. 24th -March 28. Each week content will be released at noon for you to watch at your own convienience. Classes are pre-recoreded so you DO NOT have to be able to watch them on tuesdays specifically.

Details:
Cost is $500 for non svslearn members and $450 for subscribers.
Enrollment is limited to 16 students.
There will be weekly homework assignments (plan for this!)
We will do 4 assignments in total over the course of 9 weeks
We will be using a new class "shell" that will contain all the downloadable info/details (you will be sent a link once you are enrolled in the class)




Refund Policy:
cancellation up to 14 days before class starts: full refund
cancellation 1 - 13 days before class starts: 75% refund
cancellation during the first week of class: 50% refund
cancellation during the second week of class and after: 0%

Please Note: When you enroll, we are reserving your seat, and others are not able to sign up. Because it can be challenging to fill seats when there are last minute cancellations, we only offer partial refunds once we are within 13 days of the class start date. However, if you are able to sell your seat to another student, we are happy to give a full refund 😀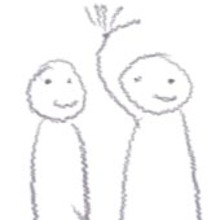 Fearless leaders
Lee White David Hohn
Lee White has been working professionally for over 20 years. He has illustrated over 25 books for clients including Disney, Random House, Scholastic, Candlewick, Arthur Levine, and many others. In addition to illustration, Lee taught full time at the college level for over 10 years before becoming a co-owner of SVS. David Hohn has been working full time as a freelance illustrator for the last 15 years. Working primarily in the juvenile and children's markets he has illustrated more than 40 children's picture books, middle grade and YA projects, along with countless theater poster, magazine and licensing projects. Clients include Scholastic, Viking, Random House, Bloomsbury, Electronic Arts, Nike, Fisher Price, Disney and more. His work has been recognized by SCBWI, 3x3, Creative Quarterly, Communication Arts, Society of Illustrators New York, Society of Illustrators Los Angeles. His days are spent in his studio imagining what it would be like to be someone else, doing something else – and then he paints it.
1

Start here! Introduction Video : )

2

Week 3- Mindmapping lecture

Week 3- Compostion lecture

Homework: Proj 3: Celebrity Portrait

Week 3 Homework- Celebrity Portrait

Crit List 1 (additions): Lee

Crit list 1 (additions) Video: Lee

3

Finished Tonal Sketch Example

Celebrity Portrait Rough Sketch Crits

4

Week 5 Lecture- Picking the moment

Week 5 homework- Picking the moment

Homework: Proj 4: Podcast

Portrait Finished Sketch:Crit List: David

Portrait Finished Sketch: Crit Video1:David

Portrait Finished Sketch:Crit List: Lee

Portrait Finished Sketch: Crit Video 2: Lee

5

Lecture: Developing your "Style"

Homework: Finished toned sketch

Podcast Roughs: Crit List: David

Podcast Roughs: Crit Video: David

Podcast Roughs: Crit list_Lee

Podcast Roughs: Crit Video_Lee

Dream Portfolio Assignment

6

Week7- Lecture- Visual Metaphor

Metaphore Lecture Examples

Week 7- Project 5- Visual Metaphor

Homework: Proj 5: Metaphorical Fairytale

Podcast Finished Sketch: Crit Video: David

Podcast Finished Sketch: Crit List: David

Podcast Finished Sketch: Crit Video_Lee

7

Visual Metaphor Crit List

Visual Metaphor Rough Sketch Crit Video

8

Lee & David Job Process examples

Fairy Tale Color Study Crit List

Fairy Tale Color Study Crit Video
5 star rating
Great class for getting from inception to finish
Jesse Bergstrom
This class provided a great set of tools and process to really work an idea from inception through to finish. The focus on teaching and working each step ...
Read More
This class provided a great set of tools and process to really work an idea from inception through to finish. The focus on teaching and working each step in order and thoroughly understanding it before moving on to the next step was an exceptional approach. I now truly appreciate the work that goes into a piece before you even start your finish work. This is going to improve my whole method and process for creating images and I am positive my output will be of a much higher quality due to it. I will be able to create images both faster and with a higher quality.
Read Less
Subscribe to SVSLearn and we will show you how. 
Our videos are custom made to show you how to get the skills necessary to break into the dynamic field of illustration.